This challenging and stimulating Biology A Level programme develops your understanding through the study of a wide range of topics including cellular structure, physiology, biochemistry and gene technology. Biology is exciting, relevant, can be controversial and is frequently in the news. You will learn through a range of stimulating activities.
In the first year, there are four modules:
– Module 1: This module concentrates on the development of practical skills, such as planning, implementing, analysis and evaluation. These skills are developed throughout the year through a wide range of practical investigations.
– Module 2: Foundations in Biology, includes cell structure, biological molecules, enzymes, membranes and transport, and the cell cycle.
– Module 3: Exchange and transport looks at exchange surfaces, transport in animals and transport in plants.
– Module 4: Biodiversity, evolution and disease looks at diseases and immunity, biodiversity and classification and evolution. As part of this module, we go on a field trip, making use of the excellent natural resources in North Devon, including the UNESCO biosphere reserve, to explore succession and sampling techniques.
In the second year, there are two modules:
– Module 5: Communication, homeostasis and energy includes excretion, neural and hormonal communication, plant and animal responses, photosynthesis and respiration.
– Module 6: Genetics, evolution and ecosystems investigates cellular control, patterns of inheritance, manipulating genomes, cloning and biotechnology, ecosystems, populations and sustainability.
These will also be supported by a number of relevant practical investigations.
Assessments
The full A Level has three exams: The first examines module 1, 2, 3 and 5; the second assesses 1, 2, 4 and 6; and the third paper is synoptic and covers all the topics learnt over the two years of the course.

In addition, practical skills are assessed via the practical endorsement. This is reported separately and is internally assessed throughout the two years.
Entry Requirements
To be accepted onto this Level 3 programme, you must hold at least five GCSEs at grade 4 or above, including GCSE Maths and English Language.
This must include a grade 6 in Biology, or 6 in both Core Science and Additional Science. Applied Science or Additional Applied Science will not be accepted as suitable alternatives.
Progression
This A Level is highly regarded by universities and employers, and combines well with Chemistry, Psychology, Geography, Environmental Science and Sport Science. Many students go on to university to study for careers such as medicine, veterinary science, ecology, pharmacology, microbiology, conservation, dentistry or physiotherapy.
Facilities and resources
We have a suite of spacious, well-equipped dedicated biology labs. Our labs all have fully interactive whiteboards and wireless internet capability. Students have access to class sets of laptops. Biology resources include advanced apparatus which allows students to perform cutting-edge processes such as PCR (polymerase chain reaction), used in DNA profiling. Home learning is supported by our continuously updated VLE.
FAQs
Q: Is the content different to GCSE?

A: The main topic areas will be very familiar to you but you will find there is a lot more detail.



Q: Is A Level Biology hard?

A: Yes, it's a big step up from GCSE, but your teachers will give you all the help and support you need.



Q: What about Human Biology?

A: We no longer offer this because the Biology A Level is highly regarded by all universities and employers. The current syllabus includes a large proportion of Human Biology topics.
Study Programme
Every full-time student at Petroc will have their own Study Programme which will include:

– Your academic or vocational qualification.

– Maths and English Language development – if you have not achieved GCSE grade 4 in either of these subjects.

– Work Experience – hours will vary depending on your qualification and course level.

– Tutor Support – to support your personal, academic and professional development.

– Sustainability – helping you to identify how you can improve the sustainability of your future employment sectors.

– Personal Development Awards – developing six key areas of personal and employability behaviours to prepare you for the working world.
Starting Date : 09/09/2024
Course Code : FTB004 (2024)
North Devon Campus
Why Petroc should be your first choice
Petroc offers high quality education and training across North and Mid Devon. We provide outstanding learning, excellent facilities, strong connections to employers and a supportive environment to help you fulfil your education goals and set you on your path to the career of your dreams.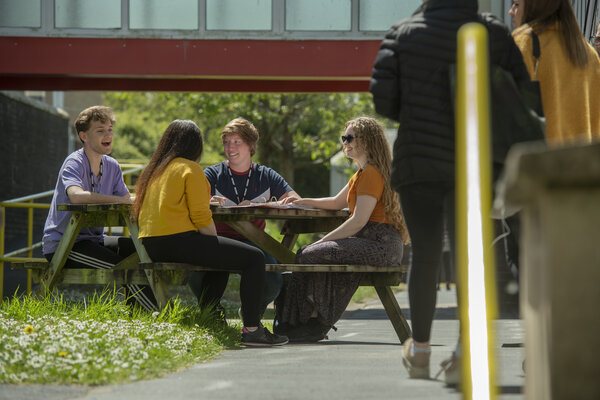 SUPPORTIVE
We offer a supportive and inclusive environment where you can flourish and feel a valued member of the college and wider community. 
INSPIRING
Our teaching spaces and facilities are some of the best in the region, providing stimulating and true-to-life learning environments. 
CONNECTED
We'll provide you with the experiences you need to be ready for employment or the next step on your educational journey.
You may also be interested in