For anyone with a passion for sport, the sports industry offers all kinds of exciting career paths to choose from and this programme is designed to give you a taste of the skills and experiences you'll need to succeed in a career in sport.
This course covers units such as:
– Fitness for sport
– Anatomy and physiology
– Practical sports performance and analysis
– Leading sports activities
– Injury in sport
– Training for personal fitness
We will involve you in planning and leading sports activities, instructing exercise to others and contributing to real-life sport experiences. You will have the opportunity to be involved in the sport leader development package; this involves gaining real leadership experience in a range of settings such as schools, sports and physical activity festivals and community events.
You'll complete your assignments in a number of different ways including written work, organised coaching sessions, training plans and presentations.
This course forms part of a study programme which includes maths, English, tutorials and a range of other activities to make your time at college as successful as possible.
Assessments
Assessment is continuous during the course. Throughout the year, you will be given regular coursework assignments which combine practical assessment with typed assignments. Whilst the course is packed with practical activities and physical activity it is important that you can be motivated to complete coursework, and can work hard towards the theoretical aspects of the course.



There are at least two externally-assessed examination based units in this qualification, these are 'fitness for sport and exercise' and 'anatomy and physiology'.



GCSE English and Maths will also involve examinations.
Entry Requirements
All entrants must hold four GCSEs at grade 3 or equivalent (or above), preferably including GCSE Maths and English. If you do not have a GCSE grade 4 in Maths and/or English you will continue studying these subjects alongside your chosen course(s). At the end of the year, you are expected to have completed and achieved all the components of your Level 2 Study Programme and improved your Maths and English skills before progressing to your next level course
You should also have a keen interest in the human body, and an enthusiasm to lead and participate in sport and fitness.
Progression
The preparation and training that this qualification provides will give you an advantage over other applicants when applying for jobs. Successful students will have the option of progressing onto a Level 3 Sports or Outdoor Adventure course.
Facilities and resources
Your practical sessions will take place at Tarka Leisure Centre which features an impressive range of facilities including a multi-use sports hall, a 110+ station gym, 2 fitness studios and top-of-the-range group cycling studio. You will also go to local schools and community events as a part of your extended classroom.
FAQs
Q: How much sport will we be playing on the course?

A: You do not really 'play' sport on this course, however you will take part in some kind of physical activity at least once a day – e.g. leading others, fitness training or refereeing.



Q. Do I need to take part in every aspect of the programme?

A: Yes, The course is quite diverse and your programme will include practical, theory, activity leadership, tutorial, as well as maths and English if required. You will be expected to attend all sessions that are included on your timetable.



Q: How much coursework is involved?

A: Each piece of coursework is of a similar size to the type of coursework that you may have done as a part of your GCSEs. We try and spread coursework out across the whole year, and will give some supported study sessions for you to work on this.
Study Programme
Every full-time student at Petroc will have their own Study Programme which will include:

– Your academic or vocational qualification.

– Maths and English Language development – if you have not achieved GCSE grade 4 in either of these subjects.

– Work Experience – hours will vary depending on your qualification and course level.

– Tutor Support – to support your personal, academic and professional development.

– Sustainability – helping you to identify how you can improve the sustainability of your future employment sectors.

– Personal Development Awards – developing six key areas of personal and employability behaviours to prepare you for the working world.
Starting Date : 09/09/2024
Course Code : FTB485 (2024)
North Devon Campus
Why Petroc should be your first choice
Petroc offers high quality education and training across North and Mid Devon. We provide outstanding learning, excellent facilities, strong connections to employers and a supportive environment to help you fulfil your education goals and set you on your path to the career of your dreams.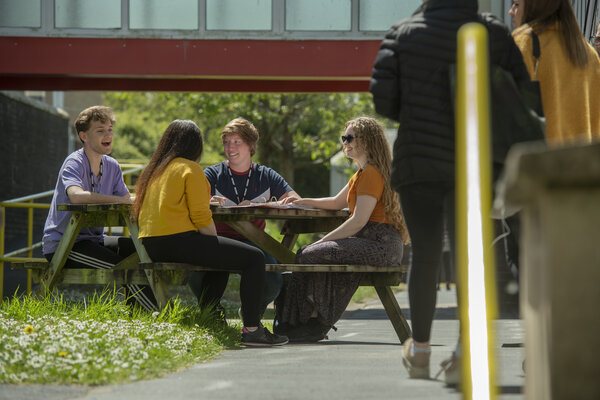 SUPPORTIVE
We offer a supportive and inclusive environment where you can flourish and feel a valued member of the college and wider community. 
INSPIRING
Our teaching spaces and facilities are some of the best in the region, providing stimulating and true-to-life learning environments. 
CONNECTED
We'll provide you with the experiences you need to be ready for employment or the next step on your educational journey.
You may also be interested in