Classical Civilisation A Level

This is a subject that is increasingly popular in the mainstream. Books, TV and film seem to be plundering the Ancient Greeks and Romans for stories and historical accounts, and it is no wonder! It's a time of heroes and monsters, wily politicians and wars, great creative minds and figures whose reputations have lasted for more than 2000 years.
In this Classical Civilisation A Level course, we start by looking at the world of the Ancient Greeks, and in particular the great poet, Homer. Our focus is 'The Odyssey', Homer's timeless great work. This story of a journey and the longing for home of his hero, Odysseus, has inspired and moved people for over two millennia. The culture and religion of the Greeks is interwoven with the characters and monsters he meets on the way, all the while yearning to return to his island home and his family.
As well as Greece, a large part of the course focuses on Ancient Rome, specifically the politics of the Roman Republic and the political ideas of that time. We get to know leaders such as Julius Caesar, Marcus Cicero and Marcus Cato and the tumultuous events that lead to the collapse of the Roman political system in the last century BC. This sets us up to look at the first 'Emperor', Augustus, in the second year.
When looking at Augustus, we study the way in which this remarkable leader created an image that ensured his uninterrupted rule of Rome and its Empire for over 40 years. We look at art, architecture, coins and poetry to see how he was able to communicate specific messages of power and authority to those he ruled over.
Finally, we return to epic poetry once again with a study of the great work of Virgil, The Aeneid. Virgil took on many of the narrative ideas from Homer but put his own Roman twist to them. His hero, Aeneas is a man with a mission, a destiny given him by fate, to found the Roman race. Written in the time of Augustus, it highlights many of the issues of that period and it can still be debated today, how far is it a propaganda piece for the Augustan regime?
Select from the start date/s below…
Sep 2023 : North Devon : Full-time
Sep 2024 : North Devon : Full-time
Sep 2024 : North Devon : Full-time
Assessments
The units are assessed by examinations during the final year.
Entry Requirements
To be accepted onto this Level 3 programme, you must hold at least five GCSEs at grade 4 or above, including GCSE Maths and English Language.
Your English Language must be a grade 5.
Progression
The vast majority of our learners go on to study at university (including Oxford and Cambridge). This course will be valued by employers and universities as a demonstration of your academic ability. Teaching and research are among the careers that you could be drawn to, but like other subjects which teach you good written, oral and analytical skills, this subject prepares you for a much wider variety of potential careers; examples include publishing, curating and careers in politics.
Facilities and resources
Sessions are classroom-based and extensive use is made of the interactive whiteboard. There is always plenty of discussion and enthusiastic debate!
FAQs
Q: Will this course support my other subjects?

A: Yes, many other A Levels, including English literature, government and politics, history, as well as a study of the classical languages.



Q: What about Latin?

A: The course does not require any previous knowledge of Classical Greek or Latin language.
Study Programme
Every full-time student at Petroc will have their own Study Programme which will include:

– Your academic or vocational qualification.

– Maths and English Language development – if you have not achieved GCSE grade 4 in either of these subjects.

– Work Experience – hours will vary depending on your qualification and course level.

– Tutor Support – to support your personal, academic and professional development.

– Sustainability – helping you to identify how you can improve the sustainability of your future employment sectors.

– Personal Development Awards – developing six key areas of personal and employability behaviours to prepare you for the working world.
Starting Date : 08/09/2023
Course Code : FTB007 (2023)
North Devon campus
Starting Date : 09/09/2024
Course Code : FTB007 (2024)
North Devon campus
Starting Date : 09/09/2024
Course Code : FTB007L (2024)
North Devon campus
Why Petroc should be your first choice
Petroc offers high quality education and training across North and Mid Devon. We provide outstanding learning, excellent facilities, strong connections to employers and a supportive environment to help you fulfil your education goals and set you on your path to the career of your dreams.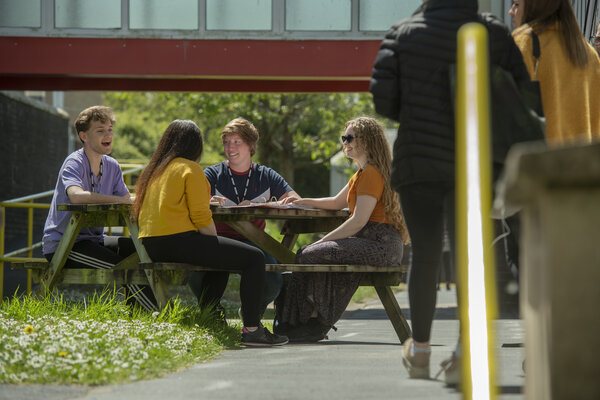 SUPPORTIVE
We offer a supportive and inclusive environment where you can flourish and feel a valued member of the college and wider community. 
INSPIRING
Our teaching spaces and facilities are some of the best in the region, providing stimulating and true-to-life learning environments. 
CONNECTED
We'll provide you with the experiences you need to be ready for employment or the next step on your educational journey.
You may also be interested in