In a globalised world, language skills are in demand, French is one of the main languages used by the UN and the European Union, but it is also the language of romance and great literature, like `Les Miserables' and `The Hunchback of Notre Dame'. This course will centre upon the key areas of speaking, listening, reading, writing and translation.
In your first year, you will explore changes in French society within families, work and education, as well as discovering French culture: Francophone music and its influence, the media in France, French festivals and local traditions, all of which will help you to refine your French communication skills. You will also watch a French-directed film 'Les Intouchables', a comedy-drama based on a true story, which was widely successful both in France and abroad.
In your second year, you will cover thought-provoking topics such as the positive impact of immigration and the related challenges, and the extreme right in France with a focus on the rise of the 'Front National'. You will also explore the German occupation of France during the Second World War, focusing on life under the Vichy Regime, Anti-Semitism in France, and post war reprisals. To further enhance your command of the French language you will study a popular piece of French literature – 'No et Moi' by Delphine de Vigan.
The course is varied, lively and enjoyable. There are opportunities for debates and discussions on topical issues which are in the news, and you will enhance your existing knowledge of both the language and the countries where French is spoken. The course will help you to communicate with young people from other countries, it will broaden your general knowledge and will improve your understanding of life and people. Studying French will also give you a better perception of your own language and its intricacies in terms of grammar and translation skills.
There may also be the chance to go on a trip to France or to a student conference.
Assessments
The French A Level qualification is made up of three mandatory papers:

Paper 1: Listening, Reading and Translation into English.

Paper 2: Written response to works (Literature & Film) and a translation into French.

Paper 3: Speaking assessment (discussion of a topic, plus a presentation on an area of independent research with further discussion).
Entry Requirements
To be accepted onto this Level 3 programme, you must hold at least five GCSEs at grade 4 or above, including GCSE Maths and English Language.
You will be required to achieve a grade 5 or above in French, or evidence of the equivalent standard.
Progression
Language-learning opens many doors, breaks down cultural barriers and brightens your global career prospects. Studying A Level French will help you to develop specialist skills, which could then lead to the option of studying French at degree level, specialise in interpreting and translating, or combining French with law, business, management or media for example. Whichever option you choose, having the ability to speak and understand a foreign language will open up opportunities for you to develop a successful career in international business or within international organisations.
Facilities and resources
Facilities available to students include:

– The language laboratory for listening and speaking practice, for researching on French websites or listening to French news coverage.

– Access to a range of French newspapers and publications.

– Access to a range of French films, music and songs.

– Use of grammar books and dictionaries in the library as well as the department.



Learning Technologies and Library Services offer relaxed, quiet and comfortable places to study. You will find a variety of private and group study spaces on campus and multiple computers that can be pre-booked. The college WiFi also allows you to bring your own devices to use.



There are always friendly members of staff on hand to help you find information to assist your study, and you can borrow items including books, journals and media equipment in the Library.
Study Programme
Every full-time student at Petroc will have their own Study Programme which will include:

– Your academic or vocational qualification.

– Maths and English Language development – if you have not achieved GCSE grade 4 in either of these subjects.

– Work Experience – hours will vary depending on your qualification and course level.

– Tutor Support – to support your personal, academic and professional development.

– Sustainability – helping you to identify how you can improve the sustainability of your future employment sectors.

– Personal Development Awards – developing six key areas of personal and employability behaviours to prepare you for the working world.
Starting Date : 04/09/2023
Course Code : FTB015 (2023)
North Devon campus
Why Petroc should be your first choice
Petroc offers high quality education and training across North and Mid Devon. We provide outstanding learning, excellent facilities, strong connections to employers and a supportive environment to help you fulfil your education goals and set you on your path to the career of your dreams.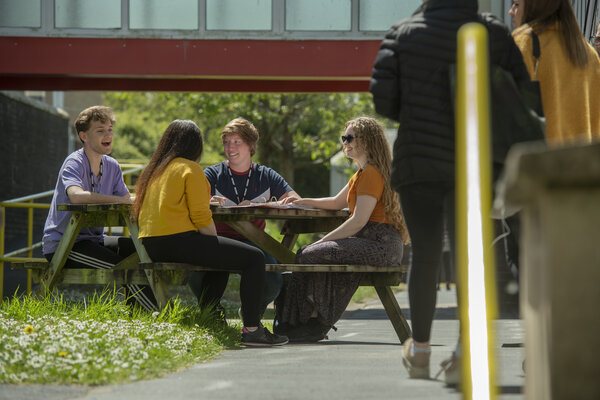 SUPPORTIVE
We offer a supportive and inclusive environment where you can flourish and feel a valued member of the college and wider community. 
INSPIRING
Our teaching spaces and facilities are some of the best in the region, providing stimulating and true-to-life learning environments. 
CONNECTED
We'll provide you with the experiences you need to be ready for employment or the next step on your educational journey.
You may also be interested in