Foundation Degree Psychological Studies

Our foundation degrees, in partnership with the University of Plymouth, are equivalent to studying the first two years of an honours degree, but unlike traditional degrees there are no formal entry requirements. Created in collaboration with employers, they combine academic study with developing the skills and attributes needed in the workplace. It makes them ideal preparation for a specific profession or industry or for making progress in your existing career. You can always convert to a full honours degree by taking a top-up course on completion.
Students of psychology are generally interested in people, how they think, act, react and interact and the thoughts, feelings and motivations underlying their behaviour. It could lead you toward many careers, including teaching, research, counselling, HR and social work
In the first year, you will study social, developmental and behavioural psychology, and cognitive and biological psychology. You will begin to develop your research skills as you learn how to apply psychology, particularly looking at psychology and crime.
In the final year you will dig deeper into the subject, considering how individuals differ, what influences the social development of children, the psychology of health and illness, psychopathology and understanding techniques in counselling.
Alongside the academic learning you will acquire broader graduate skills including reflective writing, and you'll also take on a work placement.
Select from the start date/s below…
Sep 2023 : North Devon : Full-time
Cost : * Annual Fee £9250
North Devon campus
Sep 2023 : North Devon : Part-time
Cost : * Annual Fee £6166
North Devon campus
Sep 2023 : Tiverton : Part-time
Sep 2023 : Tiverton : Full-time
Assessments
Modules are assessed through coursework, examinations, presentations, seminars and research reports.
Entry Requirements
The course is suitable for those completing post-16 education who will achieve A Levels, AVCE Health and Social Care or any relevant Level 3 course. Applications from mature students with relevant experience may be accepted. While many applicants will have passed academic examinations, we will often take a wider and more flexible view of your skills or potential. GCSE Maths and English at Grade 5/4 or above, or a willingness to achieve this standard whilst on the course is required.
Progression
This course leads to the one-year top-up BA (Hons) Human Behavioural Studies here in North Devon. Alternatively, you could opt for the BSc (Hons) Psychological Studies at the University of Plymouth.
FAQs
Q: How much will this course cost?

A: For more information about course fees, please visit www.petroc.ac.uk/hefees
Please note: If you are only applying for a degree course at Petroc, you can do so through our website. If you are applying to more than one college or university, then you are required to apply via the UCAS application system
Starting Date : 11/09/2023
Course Code : HEB003F / C8L3 (2023)
North Devon campus, Tiverton campus
Starting Date : 11/09/2023
Course Code : HEB003P (2023)
North Devon campus, Tiverton campus
Starting Date : 11/09/2023
Course Code : HET120P (2023)
North Devon campus, Tiverton campus
Starting Date : 15/09/2023
Course Code : HET120F (2023)
North Devon campus, Tiverton campus
Why Petroc should be your first choice
Petroc offers high quality education and training across North and Mid Devon. We provide outstanding learning, excellent facilities, strong connections to employers and a supportive environment to help you fulfil your education goals and set you on your path to the career of your dreams.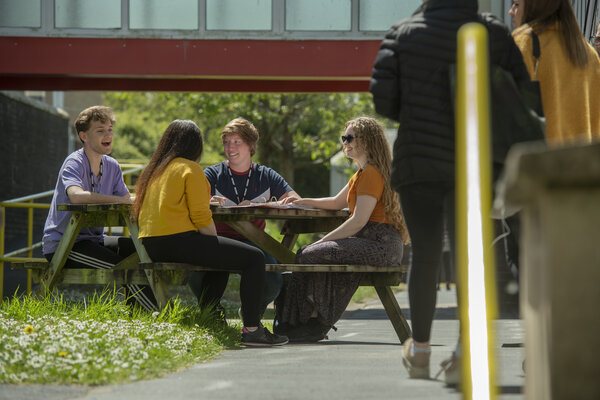 SUPPORTIVE
We offer a supportive and inclusive environment where you can flourish and feel a valued member of the college and wider community. 
INSPIRING
Our teaching spaces and facilities are some of the best in the region, providing stimulating and true-to-life learning environments. 
CONNECTED
We'll provide you with the experiences you need to be ready for employment or the next step on your educational journey.
You may also be interested in