Politics is an exciting A Level that explores relationships between governments, people and ideas, and will enable you to understand, analyse and react to a dynamic global system.
Over two years, the course looks at four main areas. The first two deal with the nature of UK governance, the construction of the state, and the interaction between these institutions and the political traditions of Britain. As you progress through the course you can look forward to relating this knowledge to other political systems around the world including the United States. Finally, you will be given the opportunity to study the 'isms of the world including liberalism, socialism, conservatism and Nationalism.
This course is aimed at anyone who is looking to work in and/or study governance, political systems and the ideas that drive our world.
Politics links incredibly well with subjects such as history, law, sociology and economics because the learning in one supports achievement in the other. For example, history and geography all require an understanding of political ideas, and likewise, it is easier to grasp economic concepts when you understand the political ideas/actions that impact them.
Assessments
Assessment is examination based. You will have three exams on the UK, the USA and political ideas. Whilst studying this course, you can expect regular assessments (based on these exam topics). All assessments come with helpful feedback from supportive staff whose goal is to help you achieve your potential.
Entry Requirements
To be accepted onto this Level 3 programme, you must hold at least five GCSEs at grade 4 or above, including GCSE Maths and English Language.
Your English Language must be a grade 5.
Progression
Politics is a sought after A Level from all Higher Education institutions. It adds weight to applications in a range of subjects from sociology and law, to history. It also has high vocational value in leadership fields as well as careers directly in politics such as researching and campaigning. Ultimately, a large proportion of business and political leaders have educations which include the famous `P(olitics) P(hilosophy) E(economics) trinity and Politics A Level is a cornerstone of this.
FAQs
Q: Will studying politics help me get a job in government?

A: Absolutely. Public sector jobs are varied and all have their own requirements; however, general understanding of how our governmental and political systems work will always help you in any application/interview.



Q: Do I need to know a lot about politics or have strong political opinions to do this course?

A: No. This course explores a wide range of political ideas and systems. It is designed to inform and ultimately empower you to form your own views on the world.
Study Programme
Every full-time student at Petroc will have their own Study Programme which will include:

– Your academic or vocational qualification.

– Maths and English Language development – if you have not achieved GCSE grade 4 in either of these subjects.

– Work Experience – hours will vary depending on your qualification and course level.

– Tutor Support – to support your personal, academic and professional development.

– Sustainability – helping you to identify how you can improve the sustainability of your future employment sectors.

– Personal Development Awards – developing six key areas of personal and employability behaviours to prepare you for the working world.
Starting Date : 09/09/2024
Course Code : FTB260 (2024)
North Devon campus
Why Petroc should be your first choice
Petroc offers high quality education and training across North and Mid Devon. We provide outstanding learning, excellent facilities, strong connections to employers and a supportive environment to help you fulfil your education goals and set you on your path to the career of your dreams.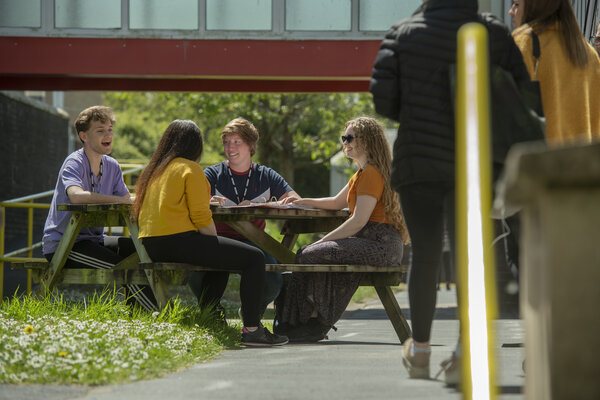 SUPPORTIVE
We offer a supportive and inclusive environment where you can flourish and feel a valued member of the college and wider community. 
INSPIRING
Our teaching spaces and facilities are some of the best in the region, providing stimulating and true-to-life learning environments. 
CONNECTED
We'll provide you with the experiences you need to be ready for employment or the next step on your educational journey.
You may also be interested in